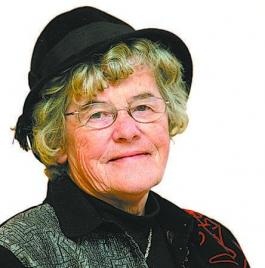 by Ruby Cusack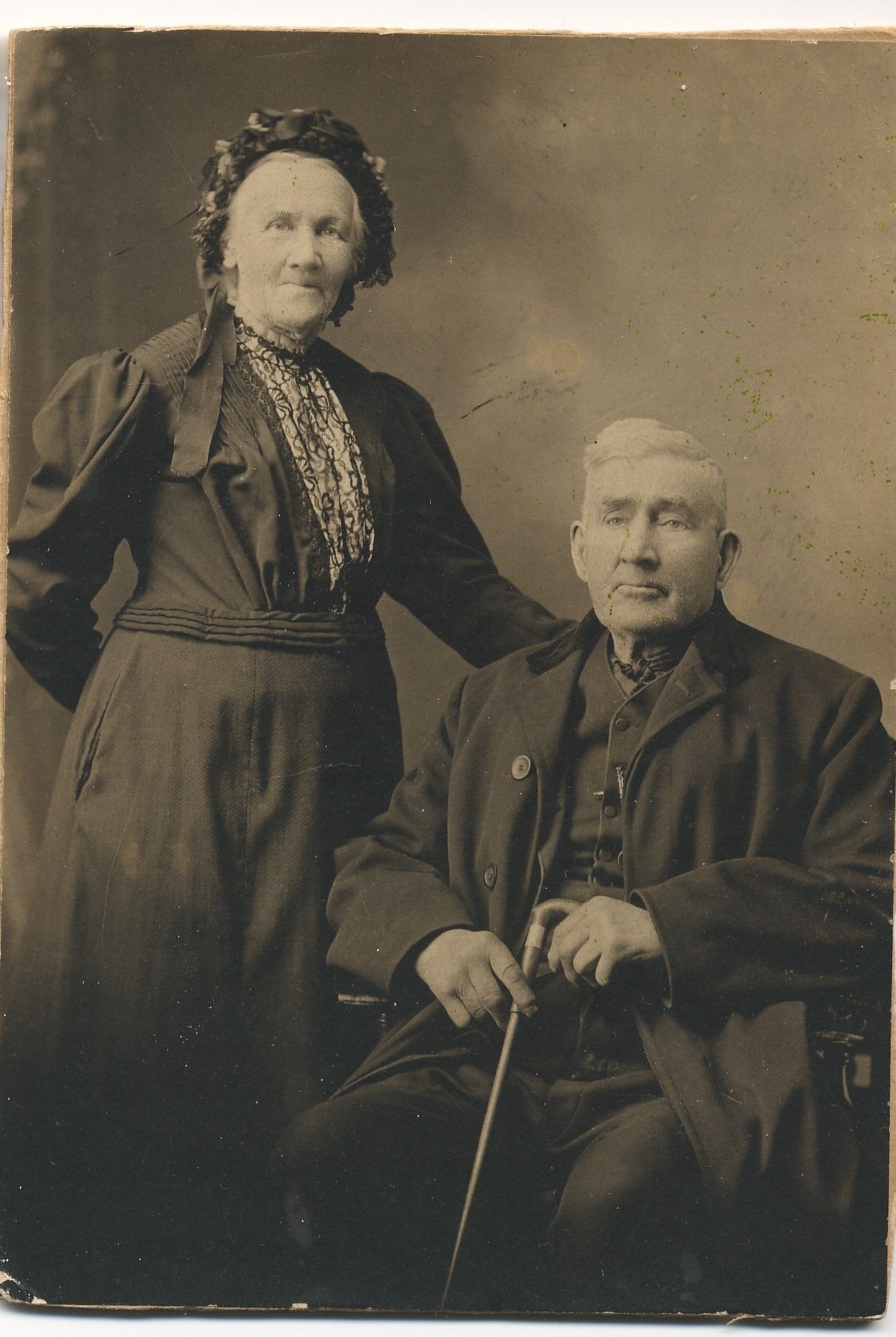 William Crawford born 1820 - came from Ireland in 1834. He died at his residence on Exmouth St.,
Saint John at age 92 in 1911. His widow Catherine was 98 when she died at 78 Exmouth St. in 1917.
Photo courtesy of Delores Goguen
Cliff and I planned on celebrating St. Patrick's Day by going tobogganing all day Saturday on Bob's hill. In the evening, we would go skating on the pond and keep our boots from freezing with a bonfire. Afterwards there would be ginger bread that Mum had iced with green frosting and we were certain there would be hot cocoa.
To our surprise, the weatherman did not co-operate. He sent rain and lots of it.
Therefore, we spent the day playing crokinole. When Aunt Ethel and Gram dropped in for a visit, the teacher in Aunt Ethel showed through, as she told us crokinole had been around since the 1860s or 1870s.
Today children play with electronic games that boggle my mind. A lot of changes have taken place. You might say the slate has been replaced by the electronic tablet and a notebook is no longer a scribbler.
So be it with genealogical research. A few years ago, microfilm was the way to do research. I doubt if I ever thought I would be able to sit in the comfort of home at a glorified typewrite that is connected to the telephone line and have access to millions of records.
Since this is St. Patrick's Day, many of us will be giving thought to our Irish ancestors who for one reason or the other, left the land of their birth in hopes of finding a better life.
The New Brunswick Irish Web Portal of the Provincial Archives of New Brunswick
is the most comprehensive website of Irish-related information ever assembled in Canada and can be accessed at
http://archives.gnb.ca/Irish/databases_en.html
. Here you will find data bases, such as:
1)
Saint John Almshouse Records
with Admission Registers with a name index of 33,907 entries and 716 digitized register pages on which these entries appear.