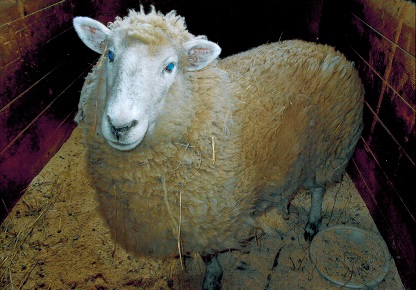 Holly, a rescue lamb, who was not expected to live, found her forever home with Judy Hill.
Today she awaits the warm weather when her owner Judy Hill will have her sheared.
Having been fed an enriched diet, her fleece is of high quality,
which will be washed, carded, spun, and dyed.
The yarn will be used for knitting or weaving.
Holly considers herself the Manager of the Barn
and stamps her foot to make her position known.
Photo - Courtesy of Judy Hill